Working with nature to tackle societal challenges and benefit people, nature and climate.
The Nature-based Solutions (NbS) for Climate, Biodiversity & People project in the UAE is funded by HSBC, and is implemented through a partnership with the Minister of Climate Change and Environment (MOCCAE), the Minister of Economy (MoEc), the Environment Agency – Abu Dhabi (EAD), the Government of Umm Al Quwain, Emirates Nature-WWF and the International Center for Biosaline Agriculture (ICBA). The project is part of HSBC's Climate Solutions Partnership, a global philanthropic initiative in partnership with the World Resources Institute and WWF, to help scale up high-impact NbS to capture carbon dioxide and protect natural ecosystems.
The project - which follows the International Union for the Conservation of Nature (IUCN) Global Standard for NbS - focuses on the protection, restoration and management of coastal ecosystems, including mangroves, seagrasses and saltmarshes, as a key NbS to strengthen climate change mitigation, enhance biodiversity, and open up benefits for society through opportunities that unlock blended finance to support ecosystem protection, blue carbon, ecotourism and food security, among other goals. These are critical national issues as the UAE gears up to host COP28 in 2023.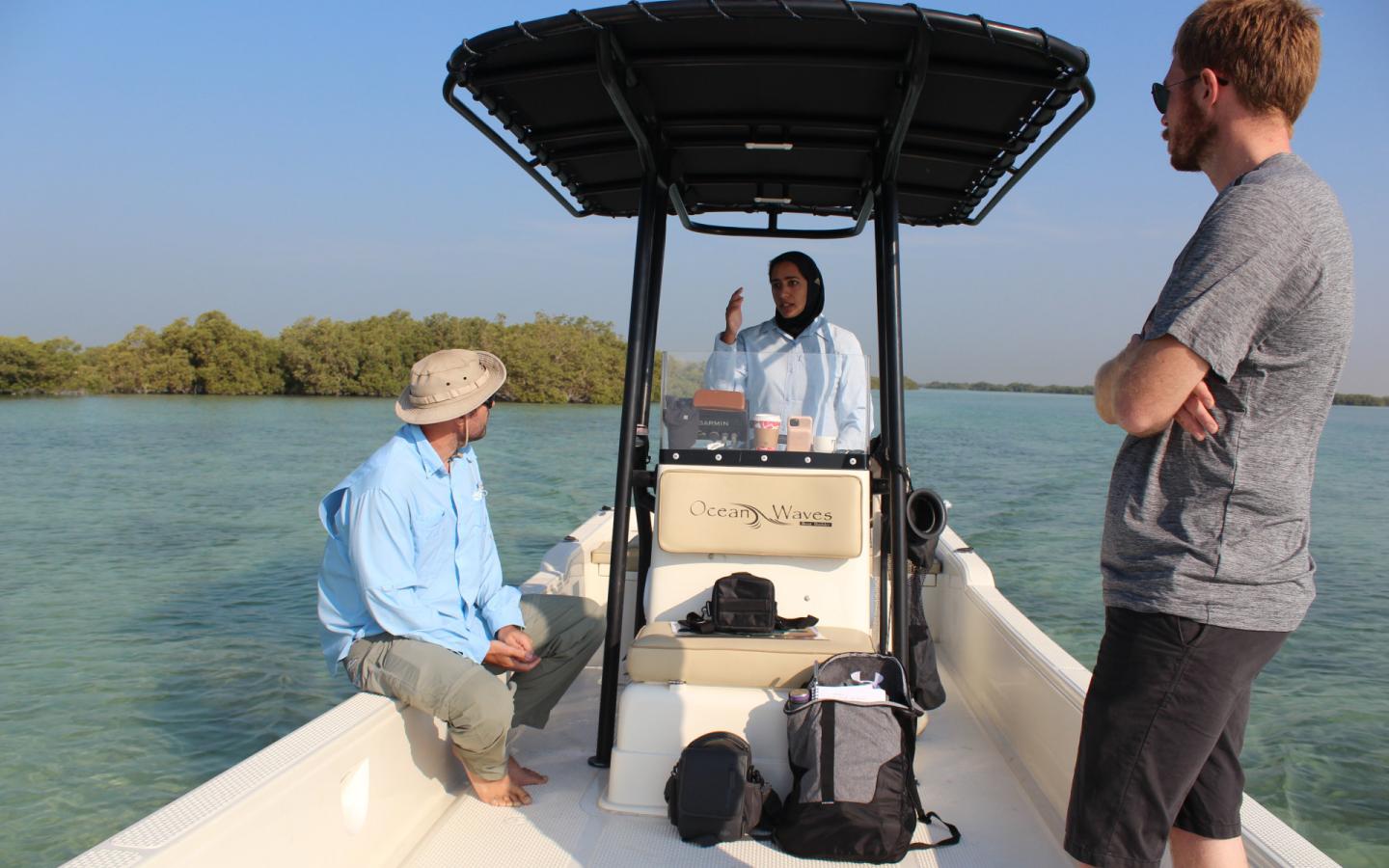 We recently undertook a robust process to identify optimum sites for Nature-based solutions in the UAE. We are collaborating with global and local experts in evaluating the natural capital of some of the UAE's coastal ecosystems using integrated scientific data and local ecological knowledge.  This will help us estimate the blue carbon potential of the blue carbon ecosystems we are working in and implement NbS interventions that can conserve, restore, and promote resilient coastal ecosystems which deliver multiple socio-economic benefits. Two seascapes were selected using this process, the first one within Khor Faridah in Abu Dhabi and the second one in the Khor Beidah lagoon in Umm Al Quwain.