Home
"We envision a sustainable UAE in which society, economy, and environment thrive side by side through scaled up efforts of all sectors, paving the path towards a greener tomorrow."
Discover our work
A sustainable future is within reach. We can make a significant contribution to people and nature. Here's how.
Our Impact
Together with partners at all levels, we transform markets and policies towards sustainability, tackle the threats driving the climate crisis, and protect and restore wildlife and their habitats.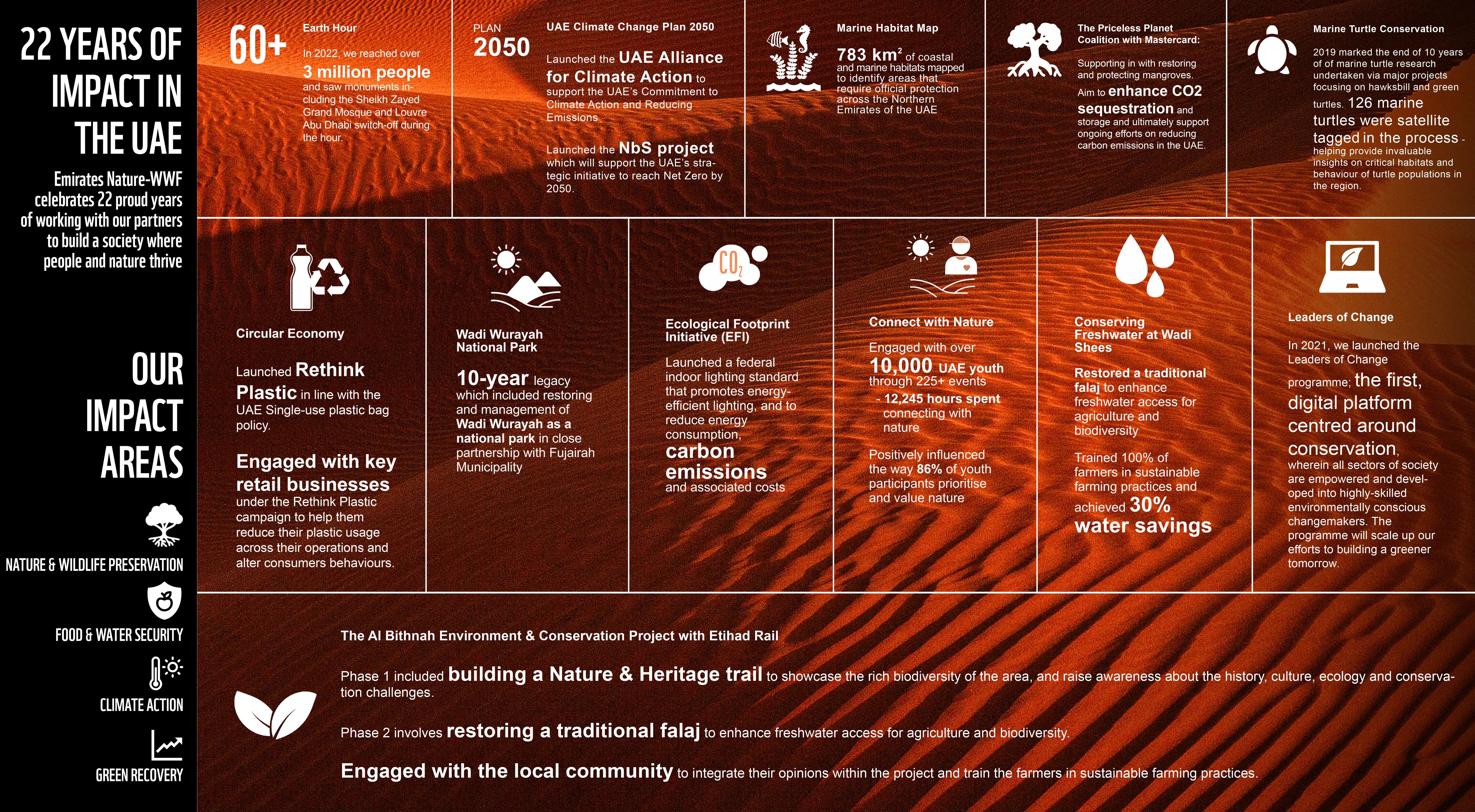 Get involved
We are not done yet - together we can achieve so much more. Here's how you can get involved.